Stories

5 Modern House Styles You Will Love
These 'Kit Homes' Stand Out With Unusual Details
From Truly Tiny Backyard Cottages to a Stunning Mansion with Walls of Glass and a Butterfly Roof
In 2009 Lindal Cedar Homes expanded its design range with a new line of modern home designs. These luxury kit homes are built from premium materials and pre-cut at Lindal's factory. The components are then loaded into containers and delivered to build sites across North America. The post-and-beam structure allows for open floor plans, high ceilings, and walls of glass with panoramic views. Take a look at these five contemporary homes, each with its own unique style.
1. A Pre-Cut, Energy-Efficient Cedar Home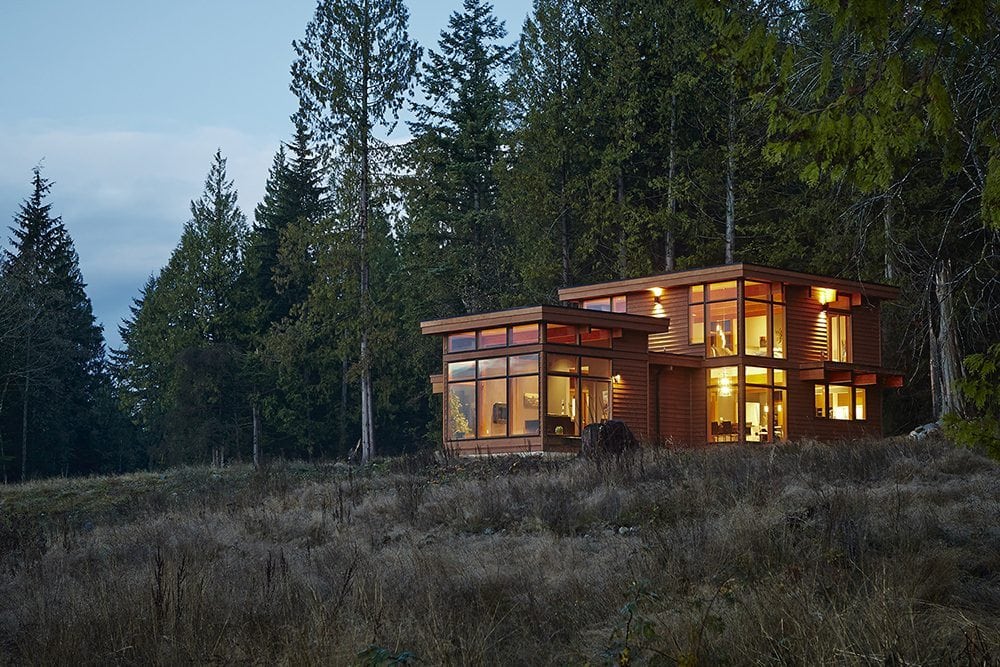 The Seafoam is a 2,000 square-foot design created by joining five simple elements.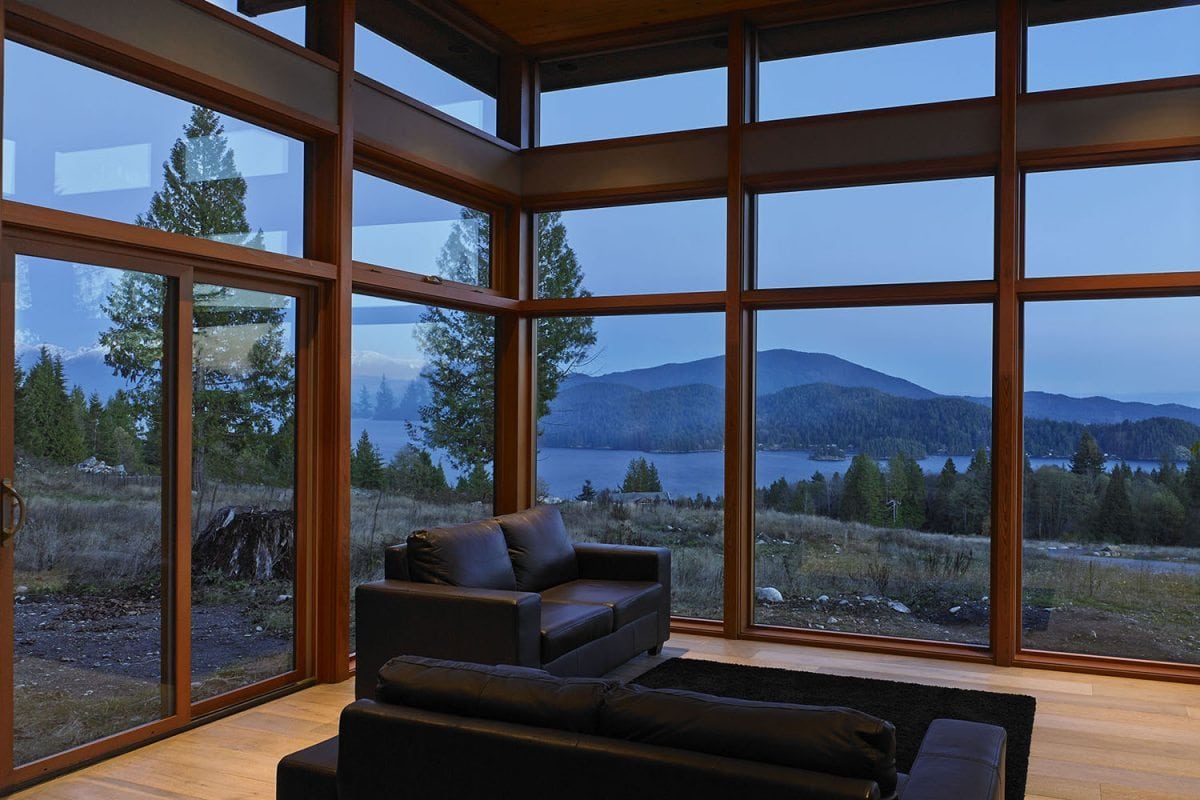 Walls of glass provide sweeping views of the forest, lake, and nearby mountain range.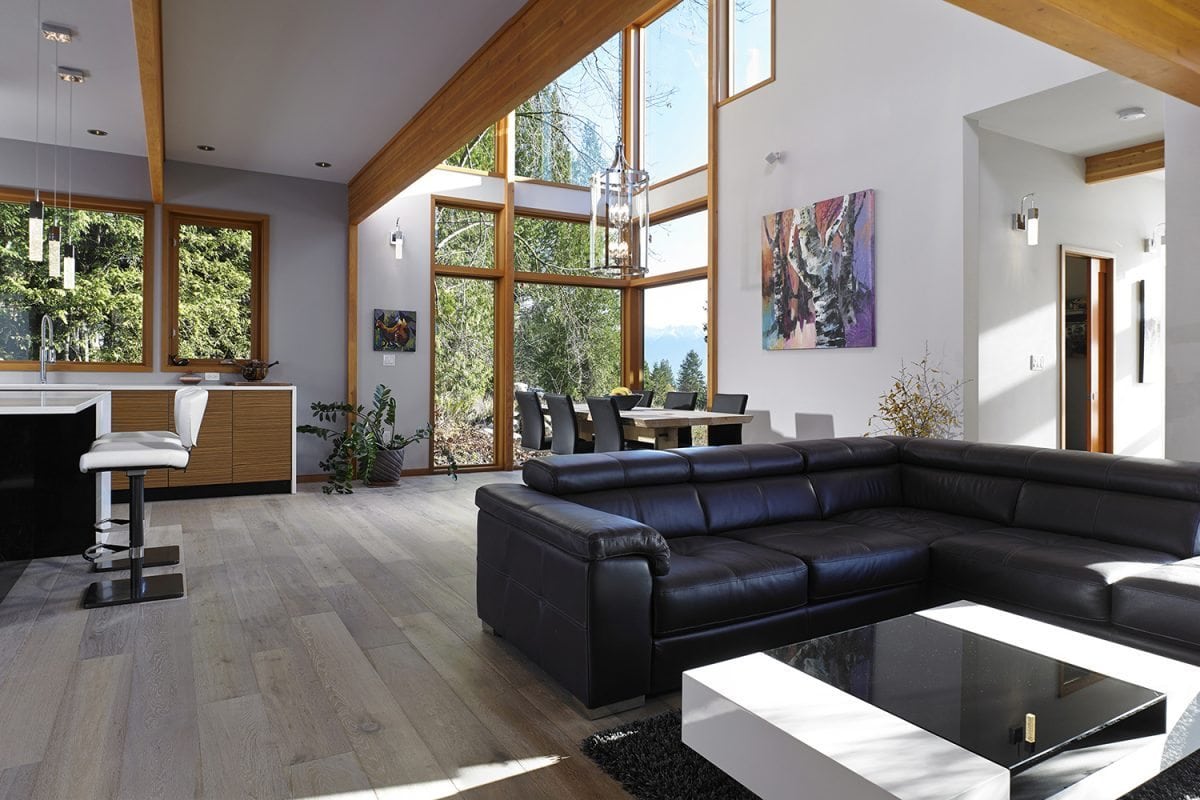 On the main level, the open floor plan includes zones for eating, cooking, and relaxing.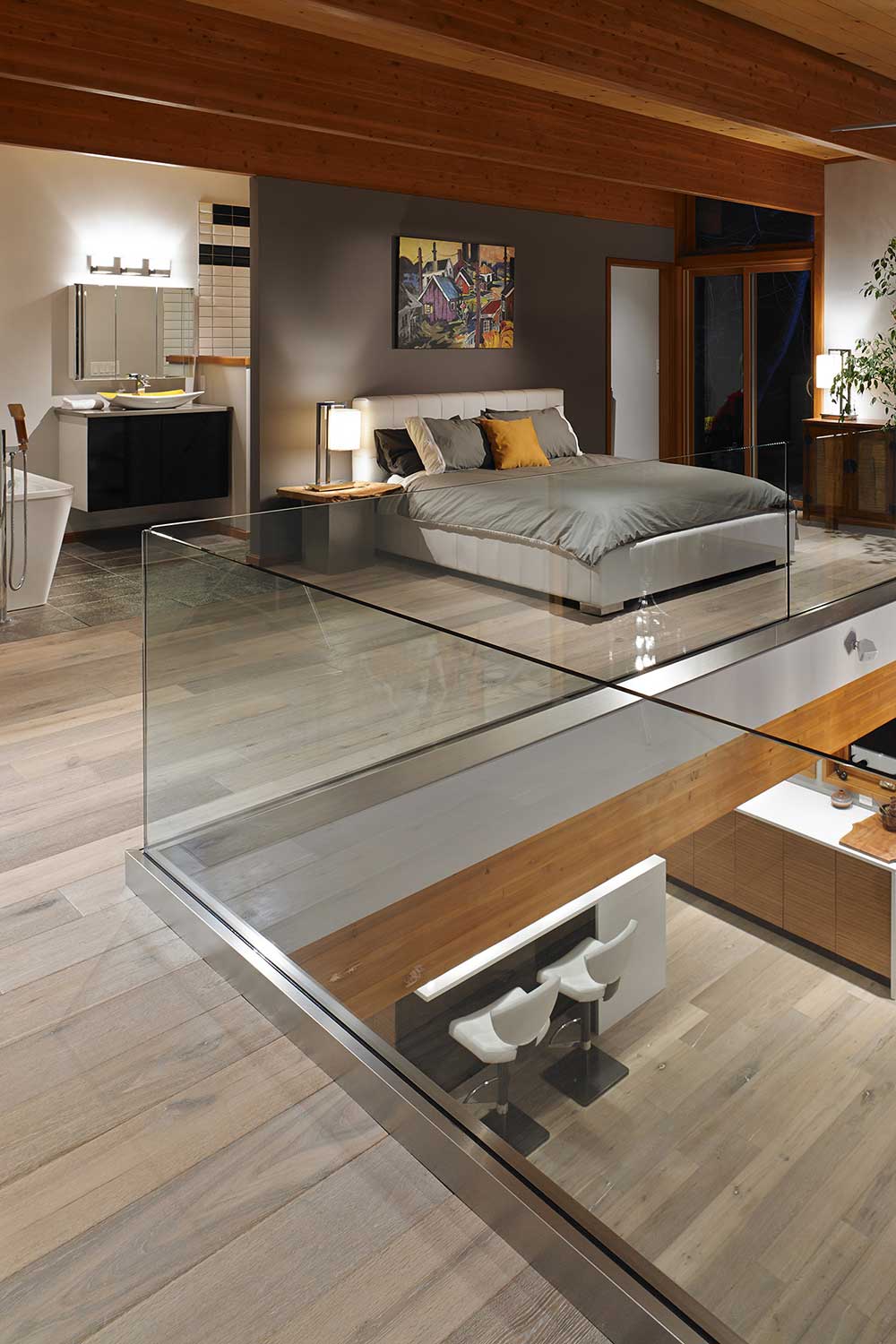 The master bedroom is housed in a loft on the second floor. A glass railing looks down over the lower communal areas and keeps the upstairs airy and light.  See more images, information, and the floor plans.
This house is featured on the cover and in the book "Prefabulous Small Houses," published by Taunton Press and written by Sheri Koones.
2. Butterfly Roof House with Private Apartment
This elegant modern home packs more into its 2,500 square feet than you'd expect. The butterfly roof, with its opposite-sloped pitches, adds light, loft, and a mid-century-modern vibe. The view side of the home features glass doors opening to the outside on both floors and a row of clerestory windows on the main floor for additional light penetration.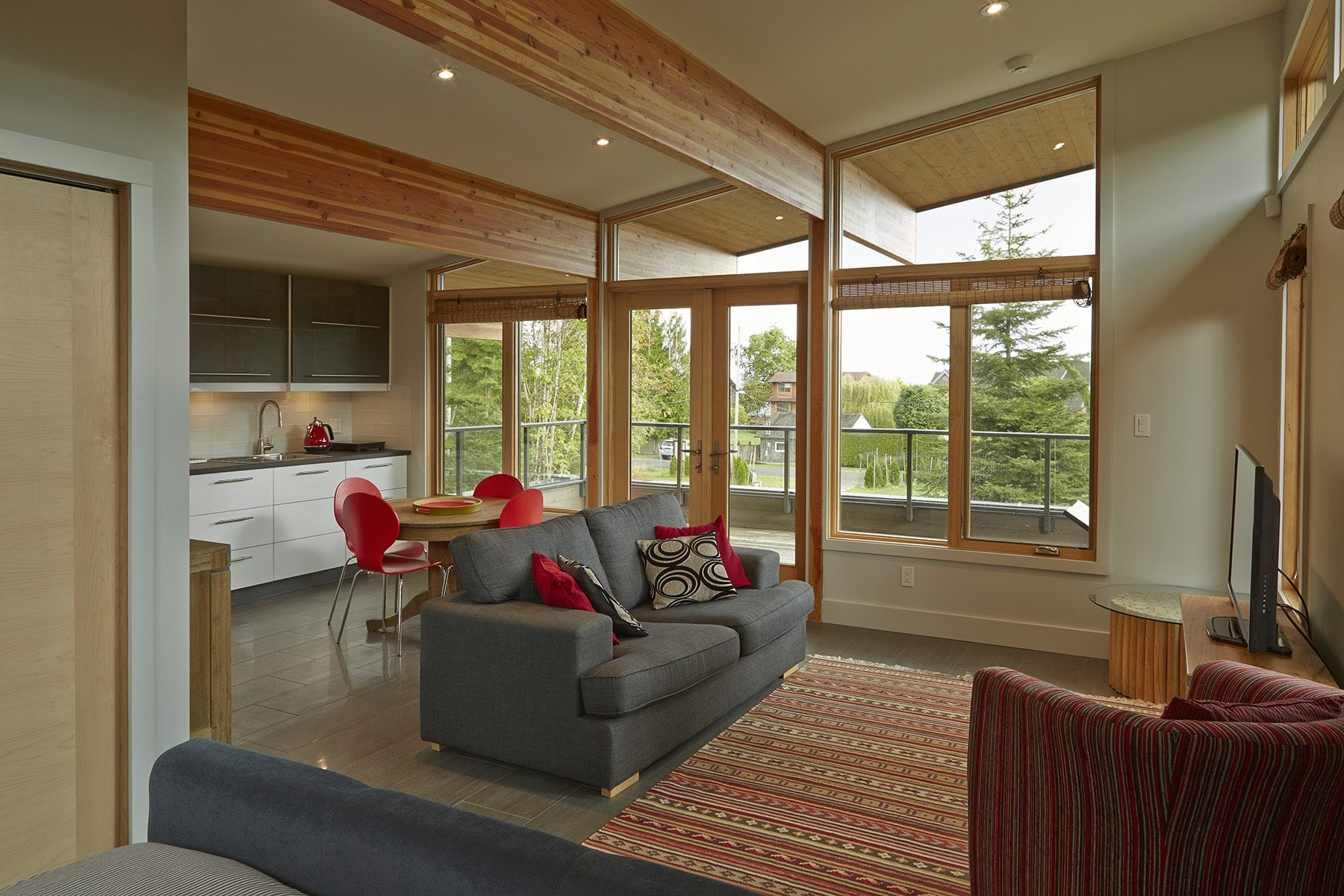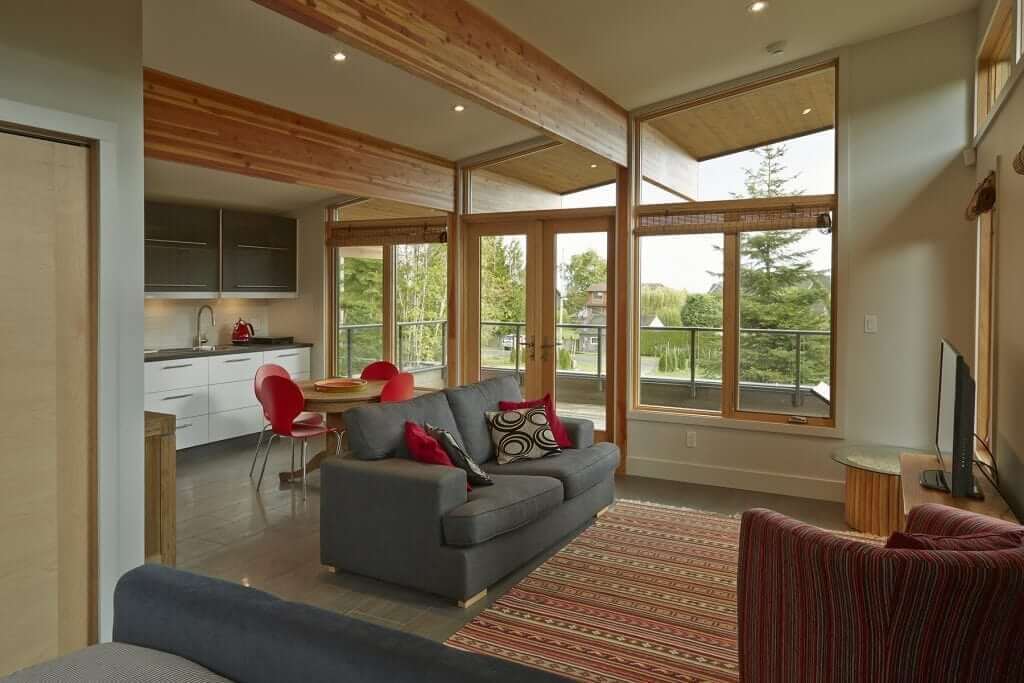 The 484 square foot, self-contained studio above the garage has a separate entrance and glass-railed deck. It can be used as a rental space, guest apartment, or for multigenerational living. See more images, information, and the floor plans.
Featured on cover of Elements Plan Book Vol. 6.
Lindal Dealer: Harding Homes, British Columbia
Take a 3D Virtual Tour of this Lindal home:

3. Ski Resort Getaway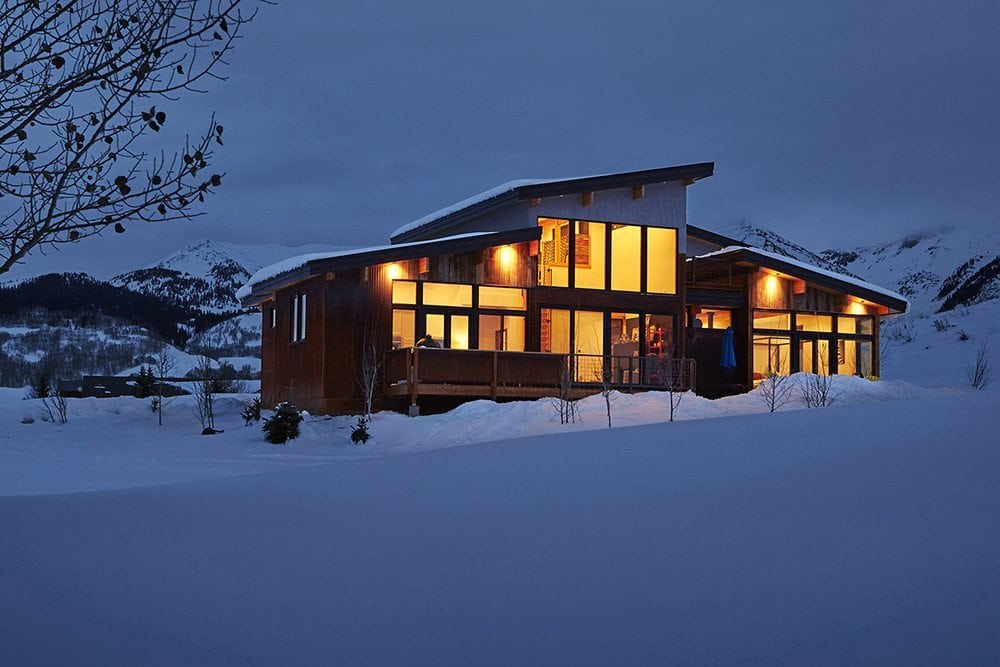 This contemporary home, located at the base of a ski run in Crested Butte, Colorado, is the perfect getaway for a family of winter sports enthusiasts.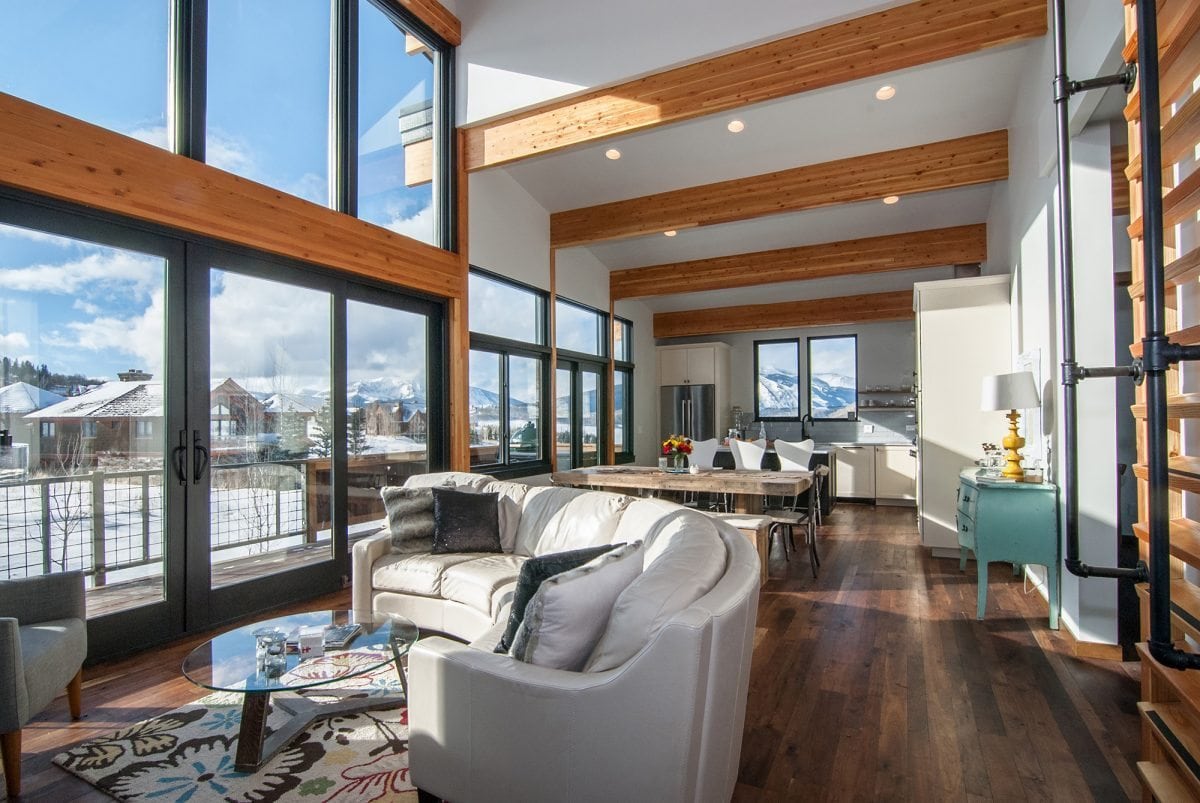 Built with pre-weathered siding and reclaimed wood elements, it's a customized, expanded version of one of Lindal's most popular modern home designs: The Cedar 1148.
The living room offers a sweeping view of the mountains.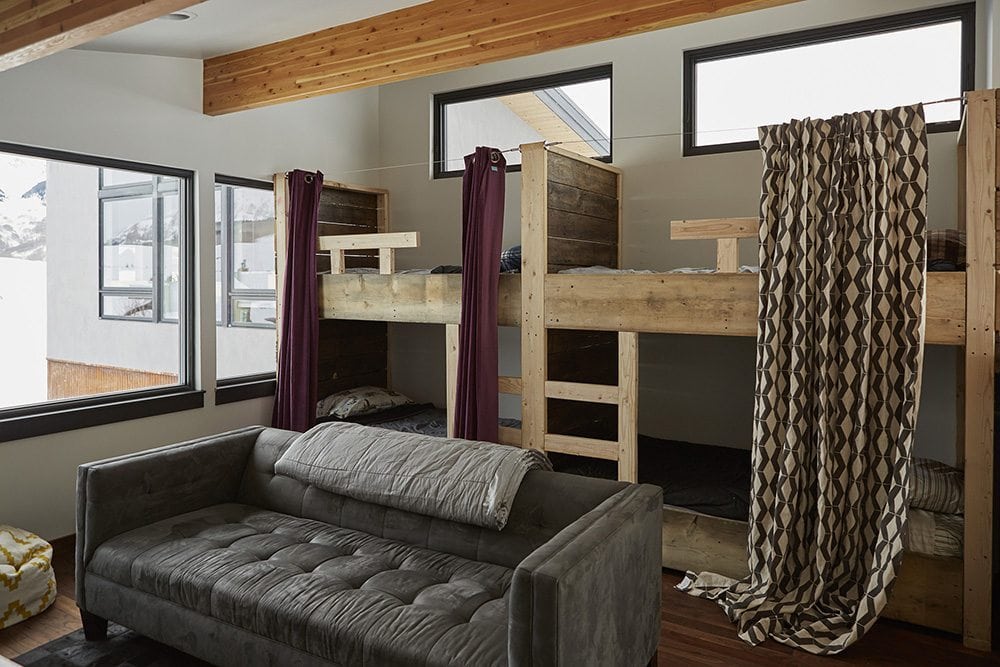 A sleeping loft easily accommodates guests.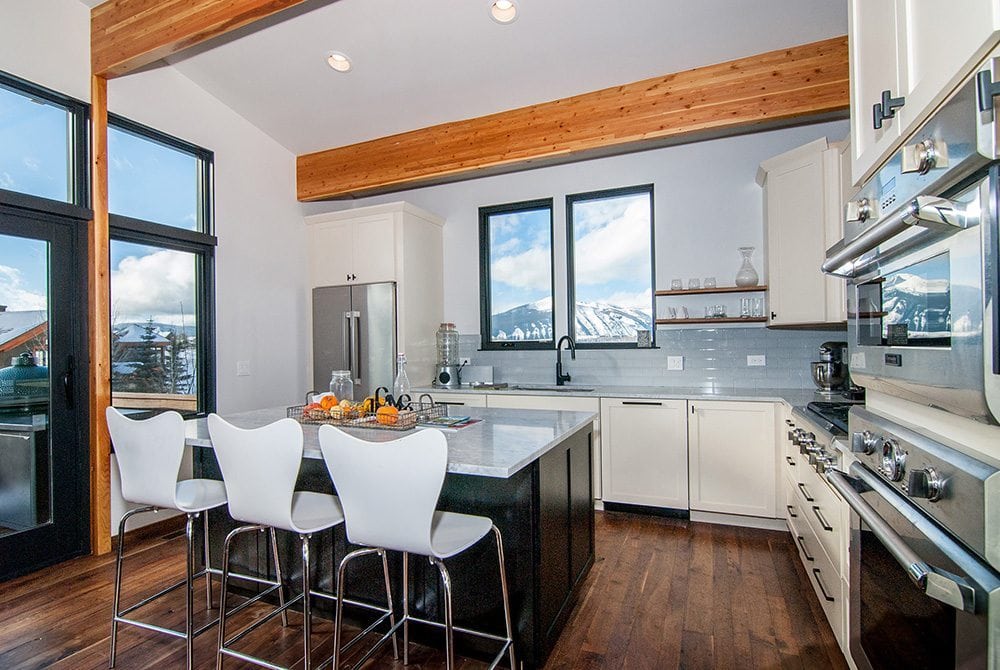 Wouldn't you love to have this view from your kitchen window?
Lindal Dealer: Majestic Peaks, Colorado
4. Small Homes & Backyard Cottages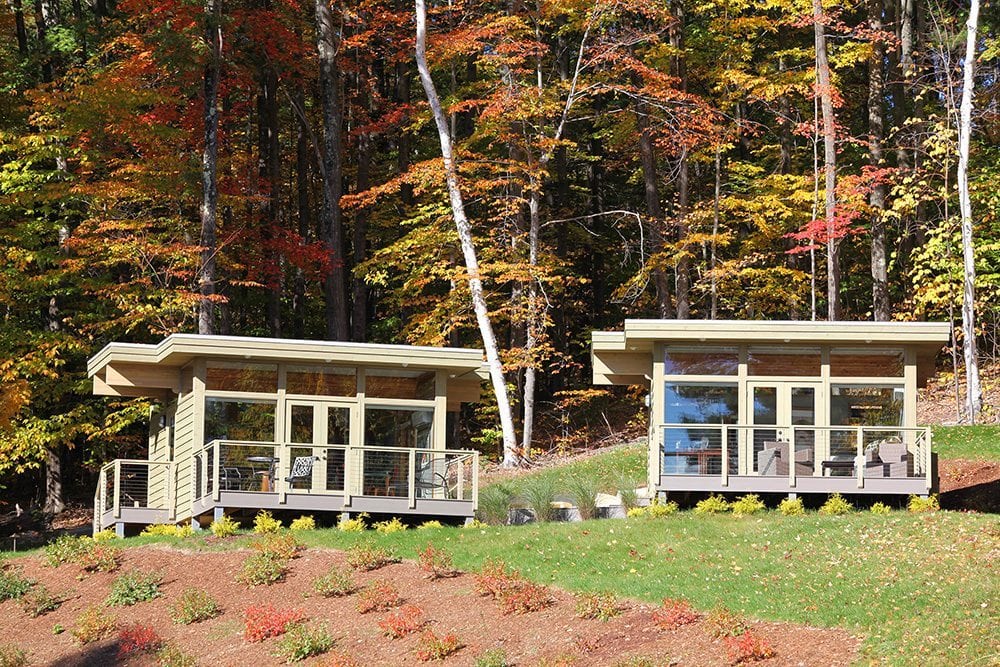 Cities across the U.S. are easing restrictions on accessory dwelling units (ADUs), allowing homeowners to construct backyard cottages. Lindal's prefab building system is ideally suited to these efficient units, which can start at under 500 square feet. These cute side-by-side studios in Berkshire, Mass., were built as writer's retreats.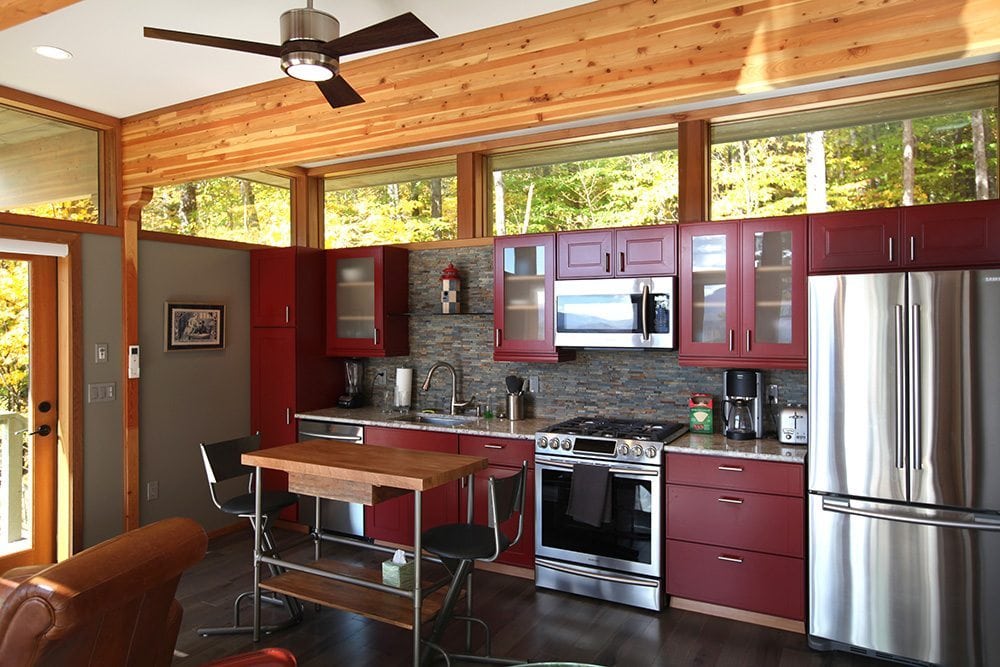 The kitchen and living room are located in one of the studios. Clerestory windows wrap around the structure, filling it with natural sunlight.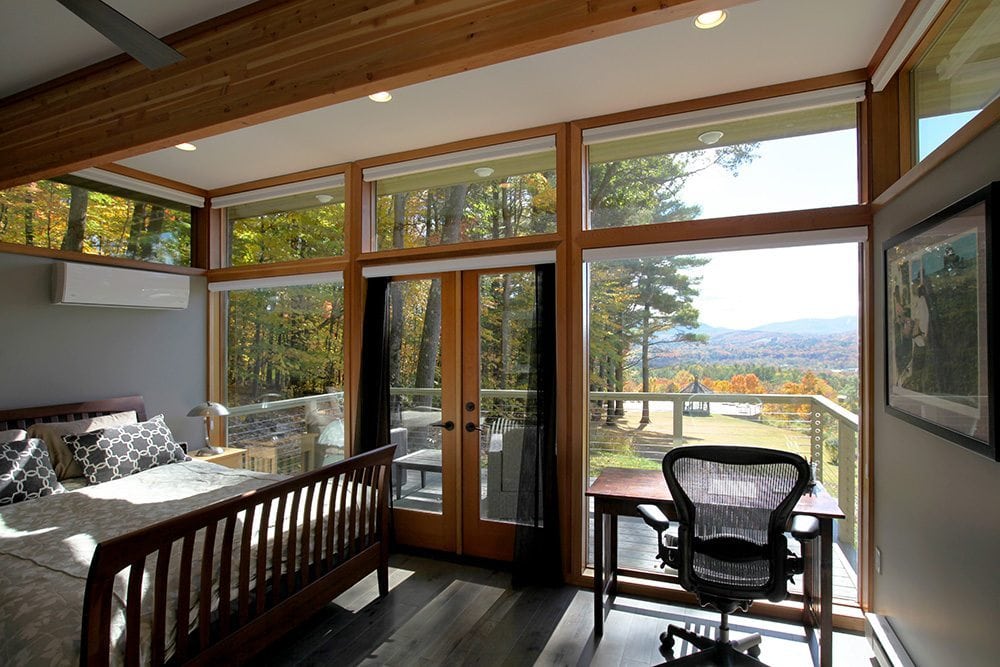 The second studio contains the sleeping quarters and a working desk with a picturesque view of the rolling hills beyond. See more images, information, and the floor plans.
Lindal Dealer: Berkshire Custom Cedar Homes, Massachusetts
5. A Marriage of Form & Function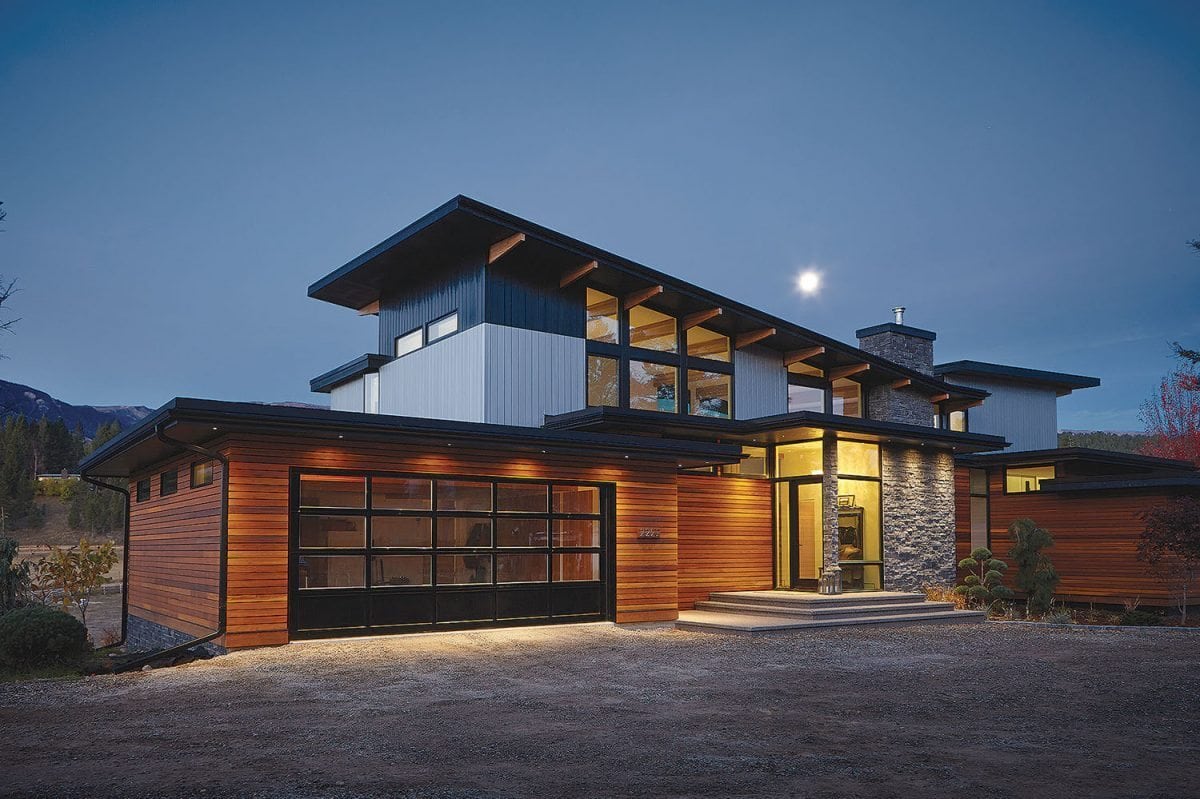 This stunning luxury home by Turkel Design for Lindal celebrates the marriage of form and function in contemporary home designs.
The inclined butterfly roof provides shade and shelter, channels out unwanted hot air and collects its own rainwater. The roof's slope enhances the modern aesthetic of this architect-designed home.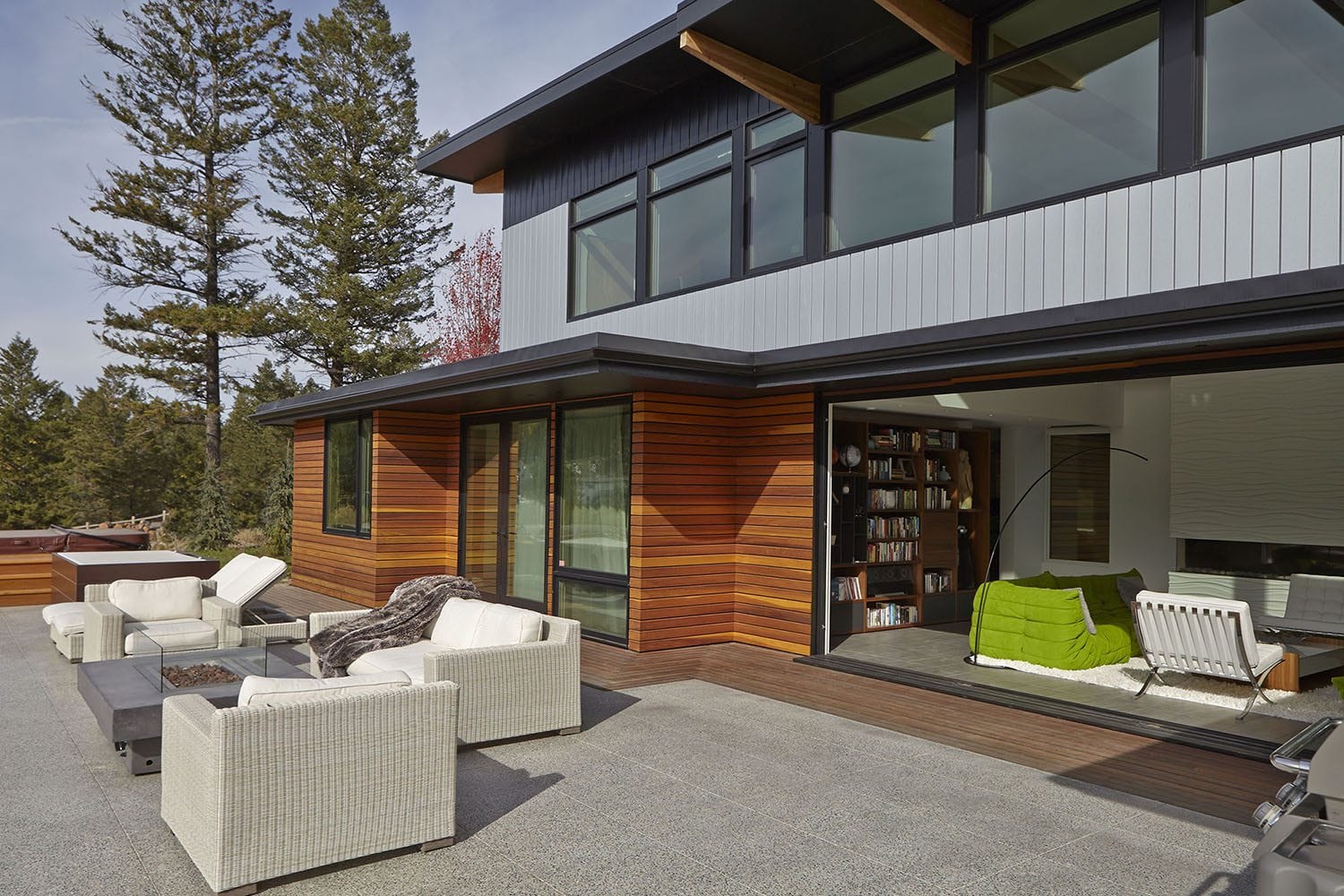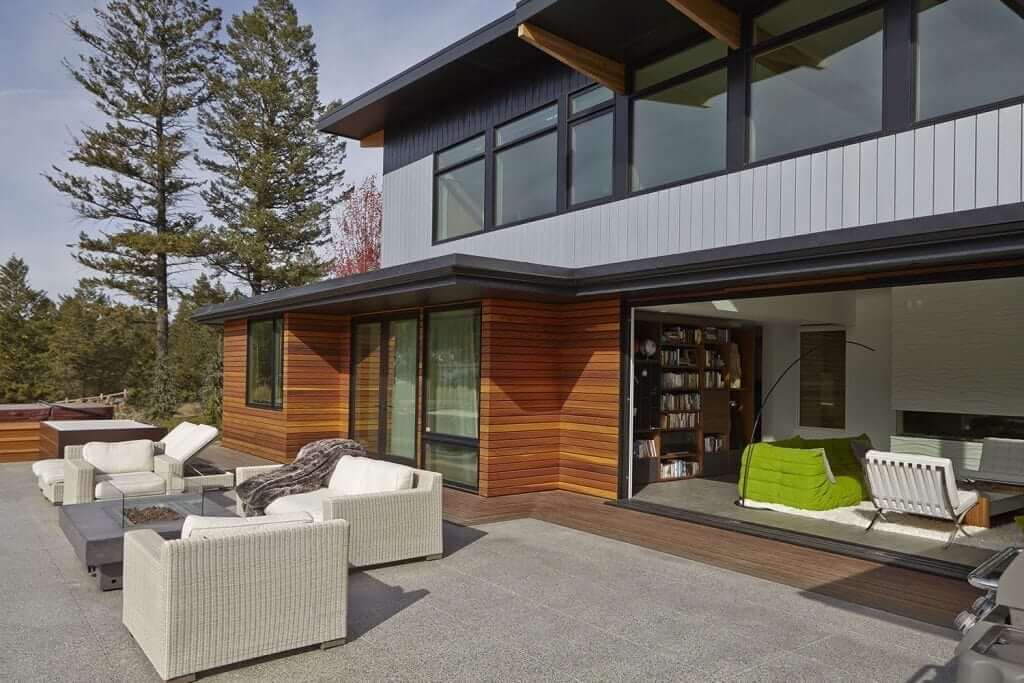 A massive sliding door 'disappears' into the wall; blurring the line between indoor and outdoor living.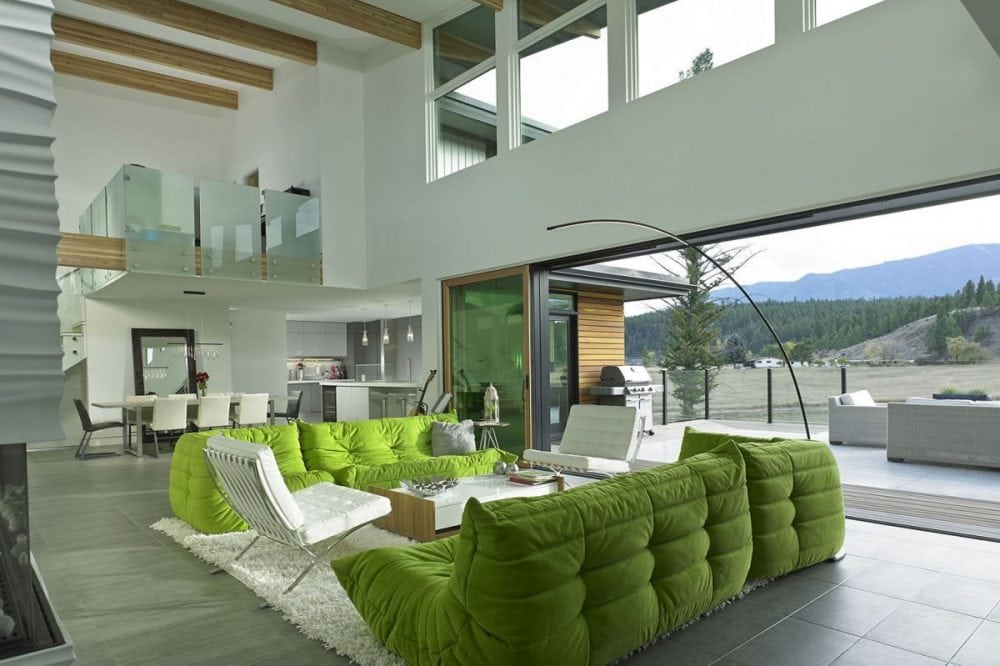 Soft green couches add a welcome pop of color and whimsy to the neutral shades of the floors, walls and furnishings. See more images, information, and the floor plans.
Read about a Turkel Design for Lindal home built on an urban infill lot.
Lindal Dealer: Prairie Cedar Homes, Saskatoon and Calgary, Canada
Learn More:
Sign up for our webinar on modern home designs.
Plan your dream home: Learn more about The Lindal Process.
Buy a copy of our Modern Home Design Plan Book.
View our entire selection of Home Design Plan Books free online.