News

A Letter from the President, Bob Lindal

This letter by Lindal CEO Bob Lindal was written following the radically changed housing market after the 2008 recession, but also speaks to our current environment of uncertainty in 2020.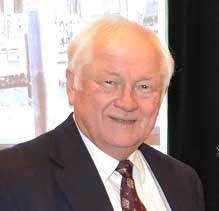 The last several years have been challenging for anyone planning a new home. A major commitment of time and financial resources, balanced against continually changing economic conditions, requires a highly personal decision. We now see conditions stabilizing and new clients, who have "waited long enough," proceeding.
FUNDAMENTAL CHANGES IN HOUSING
I have been involved in my family's business for decades, and recall many market downturns after which all returned to normal. In contrast, this emerging recovery is into a fundamentally changed world with new long-term priorities in housing:
Energy efficiency will remain a high priority as costs continue to rise.
Sustainability and the efficient use of material will grow in priority as worldwide demand and costs increase.
Demand for smartly designed flexible, naturally lit and ventilated interiors, compensating for continued downsizing, will be highly valued.
Mortgage financing will be available but with greater restriction.
Simplicity in both process and design to mitigate the growing demands of concurrent professional, community, family, and personal priorities.
LINDAL HAS PLANNED FOR TODAY
Planning for a renewed and changed market, we have worked purposefully to refine our products and services. We have:
Introduced over 25 new designs that are under 3000 square feet. Over half of our library of standard designs is now under 2500 square feet.
Updated every Classic Lindal design to enhance efficiency and modernized many floor plans.
Introduced the modern Turkel Designs for the Dwell Homes Collection and the efficient Elements designs. Lindal now offers the largest portfolio of modern designs available from any producer.
Improved the energy performance of windows and other components Become America's first Green Approved building system; sponsored the education of Lindal dealers as Certified Green Professionals.
Held material prices at pre-recession levels, despite increased energy, insurance, and other costs, and upgraded standard specifications.
ONLY LINDAL: GUARANTEED!
Only Lindal has a network of over 100 well-trained independent dealers throughout North America to guide you caringly through the design, planning, and construction process. Only Lindal provides a Lifetime Structural Warranty.
Lindal's design team has decades of experience matching homes with the personal needs of the families that will live in them while taking advantage of the attributes of each specific property. We understand that our clients lead demanding lives with many priorities. We also understand that every client is anxious to see their personalized design take shape, to confirm that it captures their vision, and to know that it can be built within the limitations of their budget.
THE BEST VALUE: GUARANTEED!
We have invested our human and financial resources to ensure that we remain the best value in custom housing. Your Lindal Experience will include:
Personalized site evaluation Expert design guidance
The largest portfolio of modern and classic post and beam designs to personalize or the option to design a one of a kind Lindal… and the award-winning Turkel Design Lindal plans for the Dwell homes Collection
The caring service and guidance of a skilled independent Lindal dealer
The legendary Lindal post and beam building system utilizing the most beautiful natural materials available, all covered by a lifetime structural warranty
Energy efficiency and reduced lifecycle costs
The first NAHB Research Center Green Approved building system in America
Assistance in selecting the general contractor best suited to you
Full time customer and builder service with professional consultation during the construction process
A variety of design service options that make it easy and cost-effective to confirm that the design and its cost are what you expect before you spend months of time planning every detail
I am pleased to announce that we are now offering groundbreaking savings on all of our homes. Contact your local dealer to find out how we are making it easier than ever to get into the Lindal cedar home of your dreams.
Since 1945, Lindal's mission has always been to provide the best value in custom housing; we have changed as the world has changed.
You will know when the time is right for you to begin. We look forward to the privilege of working with you.
Sincerely,

Bob Lindal
President
Lindal Cedar Homes